The International and Comparative Law Review (ICLR) was founded by Victor M. Marroquin and first published in 1991 in English, French, and Spanish. Victor was joined by four other founding members, Jill Anderson, Michael Johnson, Kevin Roberts, and Alex Palenzuela, who all shared Victor's vision for a new, more globally focused publication. Victor's mission stated: "We wanted to create an original publication, a journal that would serve not only as a forum for the discussion and development of international law in the English speaking world, but also as a tool of research and practice for English as well as non-English reading international lawyers and scholars." Today, the members of ICLR strive to embody those same principles.
Our History
The review first operated and published as the University of Miami Yearbook of International Law, following the European style of publications, but changed its name to the University of Miami International and Comparative Law Review to avoid confusion and allow for biannual publication. The scope of topics encompassed by the law review was also expanded by the addition of "comparative" to the previously solely international title. Today, the review publishes articles that cover a myriad of international and comparative topics and has opined on the legal issues of countries from all corners of the world.
Some of the prominent authors that have been published in ICLR include our founder, Victor M. Marroquin, as well as Francisco Garcia-Amador, Sir Robert Jennings, Jose Daniel Amado, Patrick Macrory, and Edwin Vermulst, among many others.
ICLR now publishes twice a year, generally with five to six scholarly articles in each issue. Both students and professionals are given the opportunity to be published in ICLR. For more information on becoming a member of ICLR or submitting an article for publication, please feel free to contact the current Editor-in-Chief, Kayla Bokzam, at kbokzam@law.miami.edu.
2022-2023 Executive Board.
Kayla Bokzam, Editor-in-Chief
Originally from Coral Springs, Florida, Kayla is a third-year law student with a concentration in the Business of Innovation, Law, and Technology. She graduated from the University of Florida with a major in Criminology and a minor in Arabic Language and Literature. Kayla interned at the Human Rights Clinic where she worked on projects to further racial justice, gender equality, and the right to housing in the U.S. She is currently spending her summer interning for the U.S. Department of Justice, Office on Violence Against Women.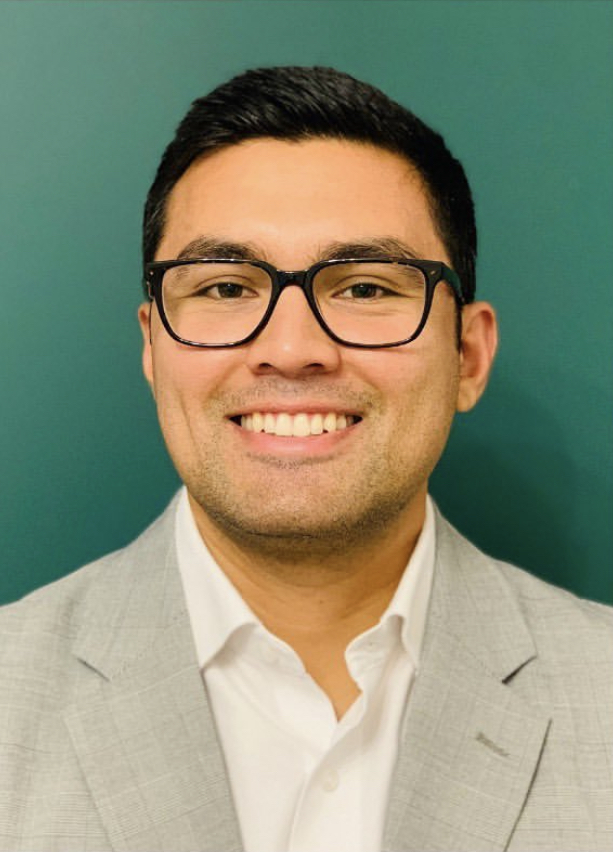 Edgar Cruz, Managing Editor
Edgar Cruz was born and raised in Santa Ana, California. He earned a bachelor's degree in International Studies from Soka University of America and played soccer there for four years. He then earned a master's degree in Latin American Studies from California State University, Los Angeles. In 2018, Edgar moved to Miami and worked at an immigration firm before attending law school. He is currently a third-year law student and enjoys playing soccer during his free time.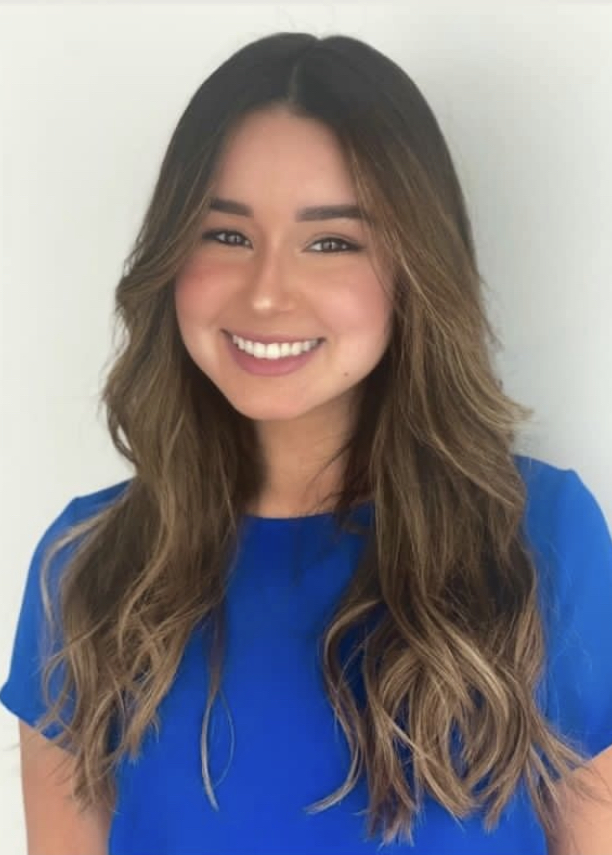 Alessandra Perez, Executive Editor
Born and raised in Miami, Alessandra is a third-year law student with an interest in health law and litigation. She graduated from the University of Central Florida with a bachelor's degree in Political Science and International and Global Studies. At the University of Miami, Alessandra interned with the Health Rights Clinic where she partnered with the Miller School of Medicine to represent clients in health-related legal matters. This past summer, she served as a Summer Associate with Greenberg Traurig, LLP's Product Liability practice group. In her free time, Alessandra enjoys spending time with family and traveling.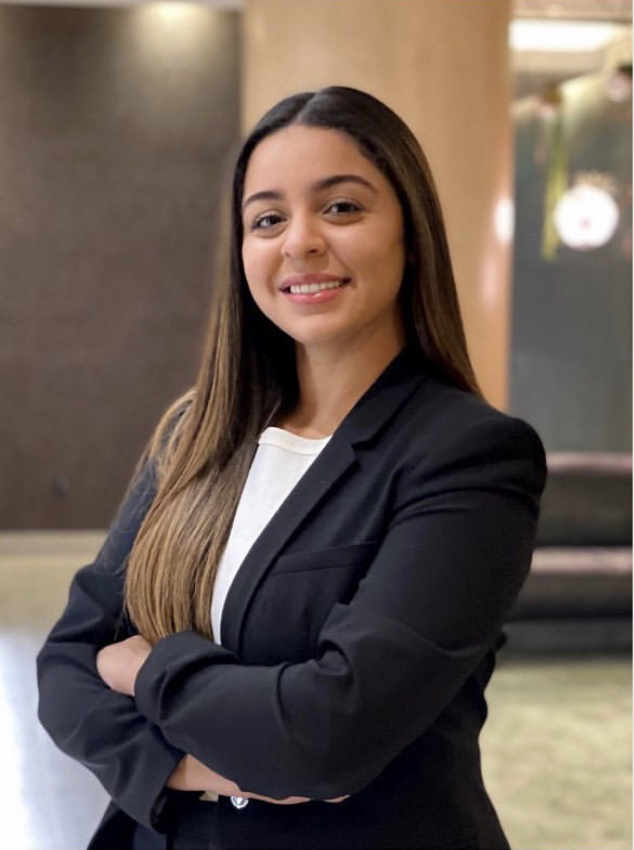 Miriam Castillo, Executive Editor
Miriam Castillo was born in Santo Domingo, Dominican Republic and raised in Miramar, Florida. She is a third-year law student, pursuing a JD/LLM in International Arbitration. Miriam graduated from the Florida State University with a major in Economics and a minor in International Affairs. While in law school, Miriam has interned with a personal injury law firm, Miami Association of Realtors, the Investor Rights Clinic, and the trial team at Duane Morris. Currently, she is a summer law clerk at Rivero Mestre. In addition to serving as an Executive Editor of ICLR, she is also President of Phi Alpha Delta. Miriam is interested in pursuing a career in complex business litigation.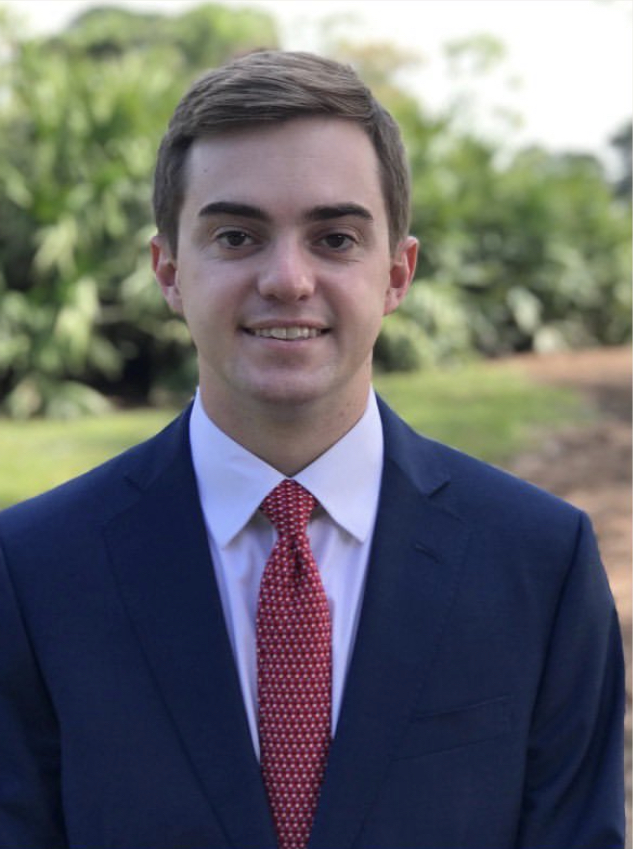 Frederick Cushmore, Articles Editor
Frederick is a third-year student who was born in Sydney, Australia, and grew up in South Florida. He graduated from the University of Florida with degrees in Economics and Political Science in 2018. After college, he worked for two years selling enterprise software in Boston. During law school, he previously worked as a clerk at the Florida Office of the Judges of Compensation Claims handling workers' compensation cases. Currently, he is a summer associate at Luks & Santaniello working in insurance defense litigation.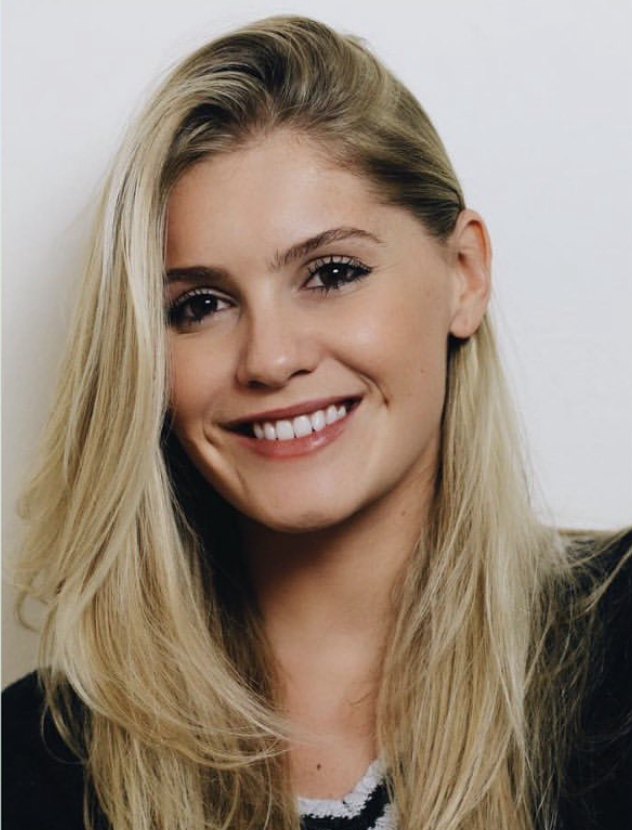 Erica Adams, Events Editor
Erica is a third-year law student serving as ICLR's Symposium & Events Editor. Last year, she was a law clerk at Podhurst Orseck and she is currently a summer associate at Holland & Knight. Erica is also a member of the Moot Court Board and was the first place winner at the University of Miami ICC Competition.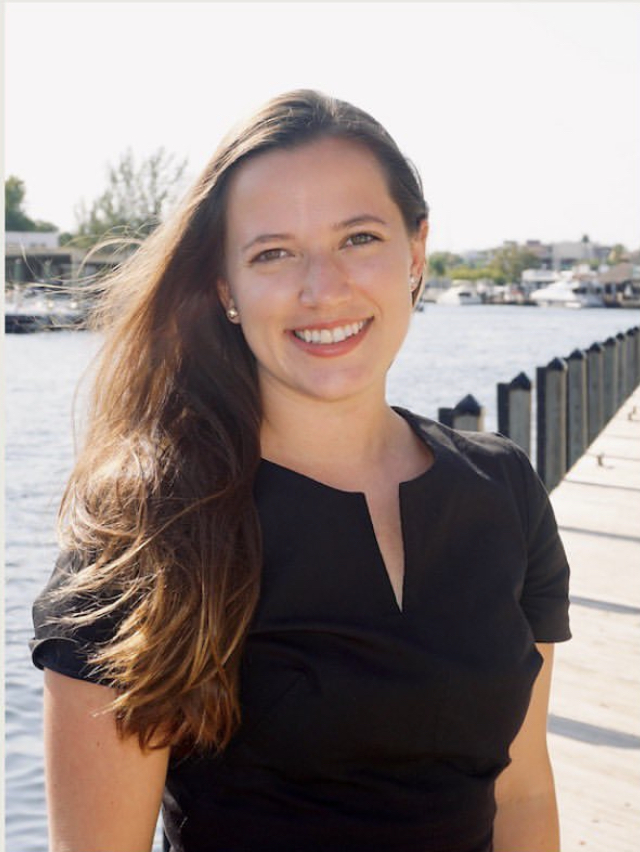 Ashley Docherty, Alumni Editor
Ashley graduated cum laude with a B.A. from Oberlin College and an M.A. from the University of Texas at El Paso in Political Science. She worked as a Summer Associate at Orrick, Herrington & Sutcliffe and Oracle through the Law in Technology Collaborative. Currently, she works as a Summer Legal Scholar at the Securities and Exchange Commission Miami Regional Office. Ashley is interested in pursuing a career in international law at the crossroads of finance, technology, and public service.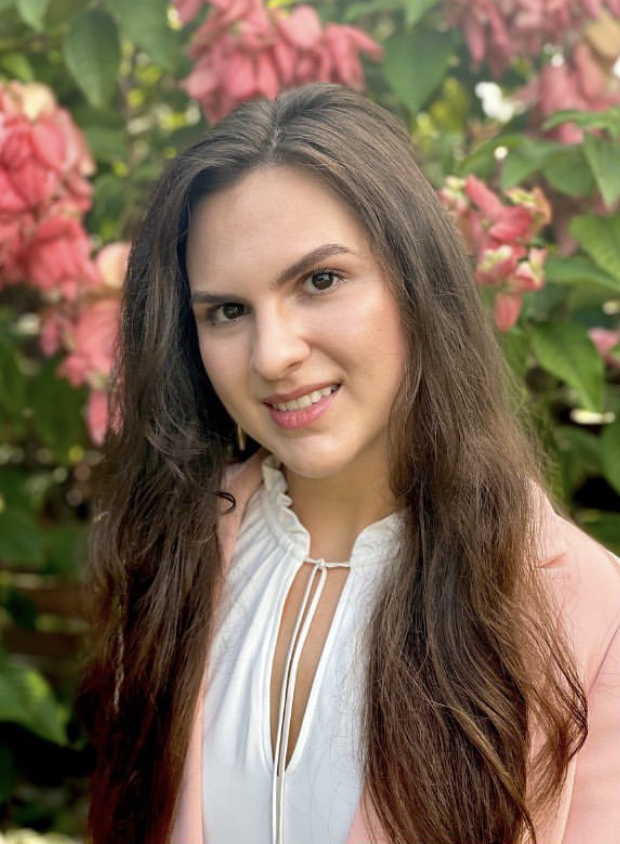 Mozelle Garcia, Online Editor
Mozelle graduated summa cum laude from the Florida International University in 2020 with a degree in philosophy and certificates in Pre Law and in International Trade & Investment. She is also an FIU Honors College graduate. While at FIU, she was the president of FIU's Honors Education in the Arts Art Club. Mozelle is now a third-year law student at the University of Miami School of Law, with a Dean's Merit Scholarship. In addition to serving as the Online Editor for ICLR, currently, Mozelle is a law clerk at Kelley Kronenberg.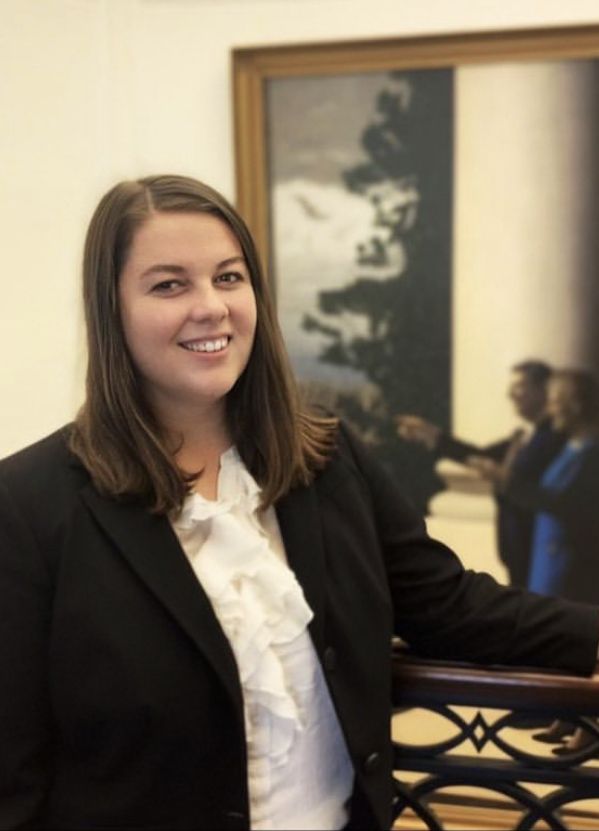 Savannah Valentine, Senior Notes & Comments Editor
Savannah is a third-year law student at the University of Miami. Last year, she interned for the Honorable Raag Singhal in the Southern District of Florida and is currently clerking at the Institute for Justice, focusing on property rights and commercial speech cases. Savannah is also a member of Miami Law's Moot Court team and works part-time doing pro bono work for the American Civil Liberties Union.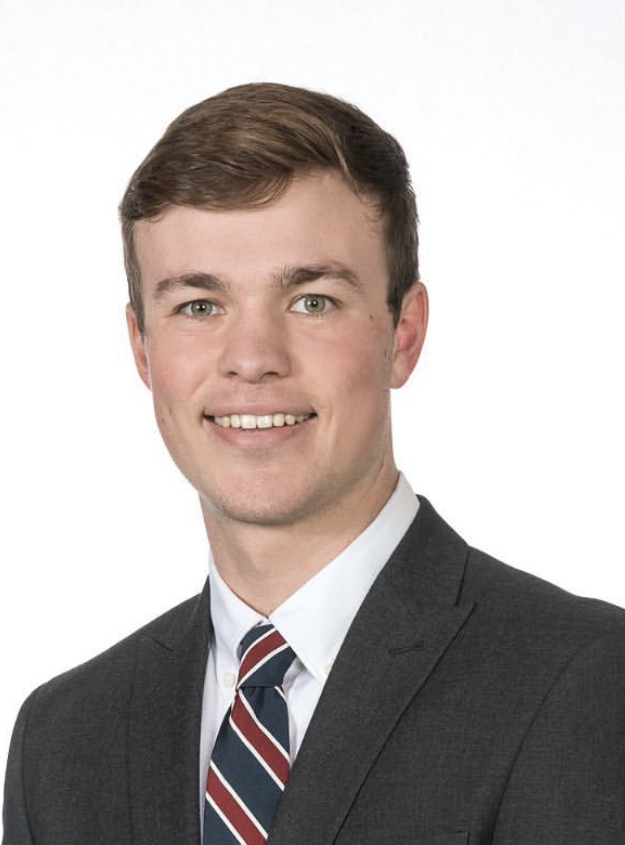 Jack Fraser, Senior Notes & Comments Editor
Jack was born in Kansas City, Missouri and grew up in London, England, and Lausanne, Switzerland. In 2017, he received his undergraduate degree from Cornell University, where he majored in Industrial and Labor Relations with a minor in Business. He is now a third-year law student. Prior to law school, Jack worked in the financial services sector in New York City for three years. This summer, Jack interned at Reed Smith's Miami office doing transactional work. His interests include cheering on the Kansas City Chiefs, Newcastle United, and Bristol Rovers.
Alexandra Spaw, Articles & Comments Editor
Alexandra is a third-year law student serving as one of ICLR's Articles & Comments Editor. She previously worked as a law clerk for the Health Advocates Network and is currently a summer associate at Saul Ewing Arnstein & Lehr.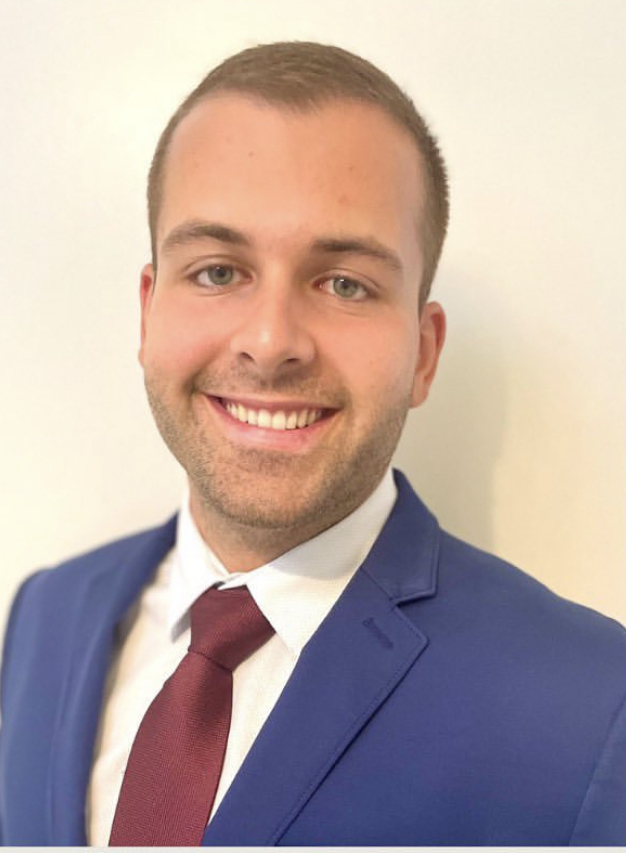 Dor Scwartz, Articles & Comments Editor
Dor Scwartz is currently a third-year law student at the University of Miami, School of Law. Dor was born in Netanya, Israel. He and his family immigrated to Florida at the age of two years old. As an undergraduate at the University of Florida, Dor studied International relations with a primary focus on the Middle East. This past summer, he worked at the the Horton Law Group as a summer clerk, specializing in injury law and family estate law. Dor also runs an automotive business in Wellington, Florida where he has created a car dealership specializing in pre-Owned vehicles. Dor has an upbeat personality. He has a very determined mind, and has excellent problem-solving skills. When it comes to any task, Dor is extremely detailed-oriented.